Sea Cuisine
Pan Sear Sesame Teriyaki Salmon Lettuce Wraps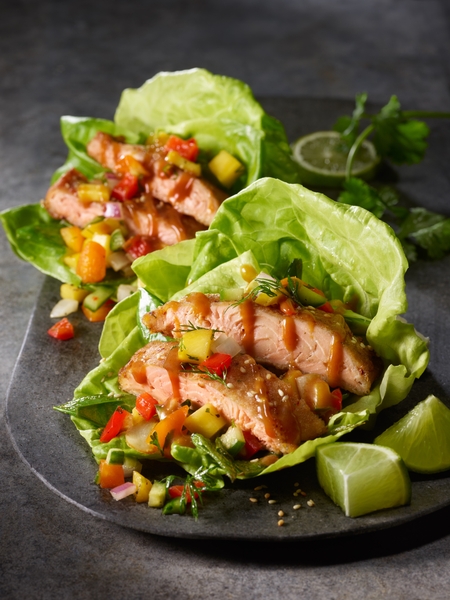 2 Pan Seared Sesame Teriyaki Salmons wrapped in lettuce topped with delicious peanut sauce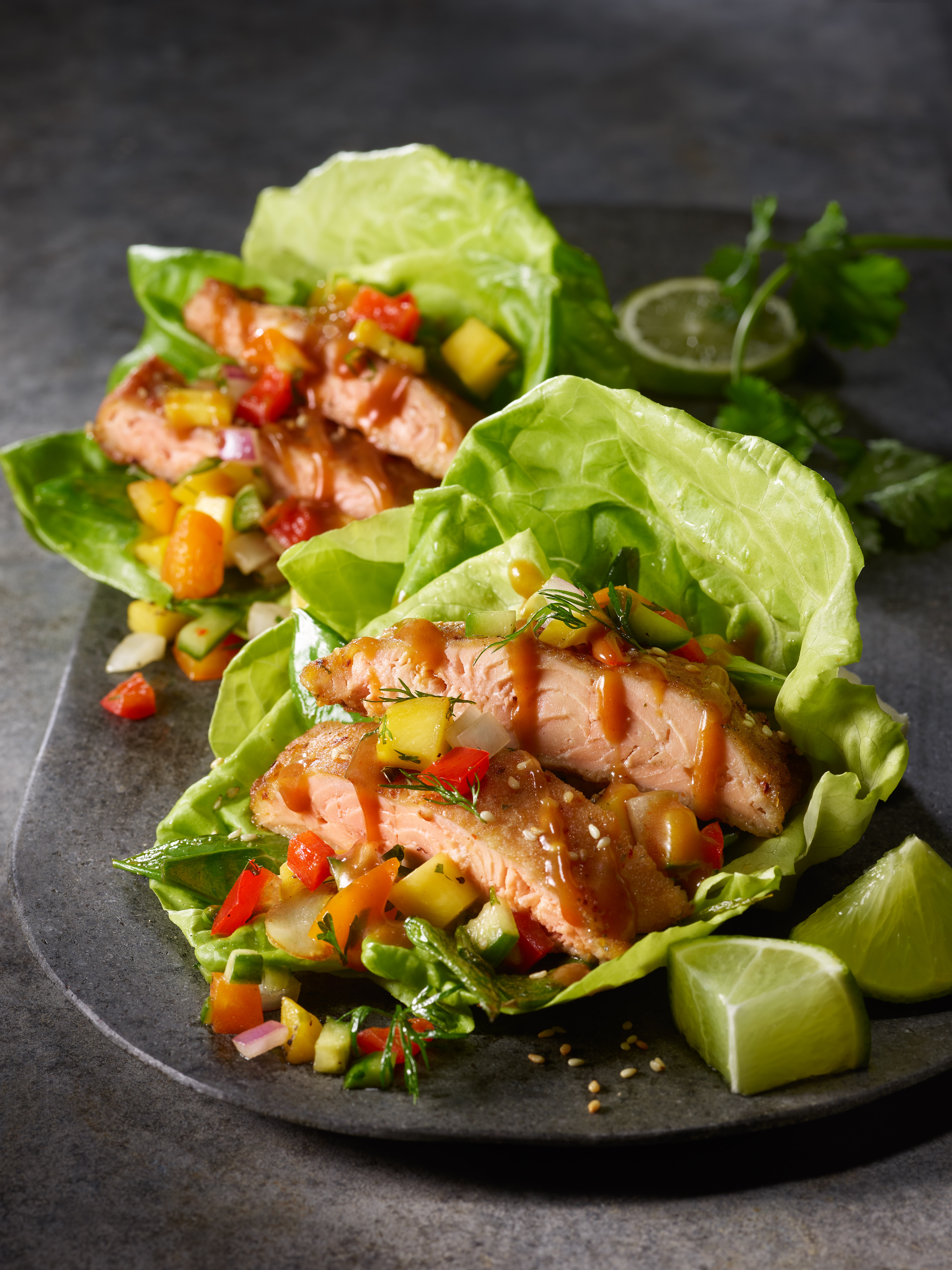 INGREDIENTS
2 portions Pan Sear Sesame Teriyaki Salmon
1 head Bibb Lettuce
2 each carrots, julienne
1 each cucumber, julienne
1 each red bell pepper, julienne
1/2 cup scallions, sliced thin
Ingredients for Peanut Sauce
1/2 cup Peanut Butter
1/4 cup Light Soy Sauce
1/4 cup Water
1 teaspoon fresh ginger, minced
1 teaspoon fresh garlic, minced
Sriracha, to taste
Prepare the Pan Sear Sesame Teriyaki Salmon according to the package instructions and utilizing either a saute pan on the stovetop or a preheated grill.

While the fish cooks prepare the fresh veggies and peanut sauce. Clean and slice the cucumber, carrots and bell pepper into thin julienne strips. Reserve set aside while you make the peanut sauce.

To make the spicy peanut sauce add all ingredients to a small bowl and whisk well to combine. When adding liquids to peanut butter it may at first "break," but simply continue to mix in order to bring the sauce completely together. Add sriracha according to your preference for spice. When the salmon is cooked through remove from the pan\grill and allow to rest momentarily before slicing into thick strips. Assemble each lettuce wrap with a strip of salmon, a mixture of sliced veggies and a drizzle of spicy peanut sauce. Garnish with sliced scallions and enjoy.